Border Management
The MERIT BORDER MANAGEMENT SYSTEM comprises a number of core modules including: Immigration Policy, Flight Management and Passenger Movement modules.
---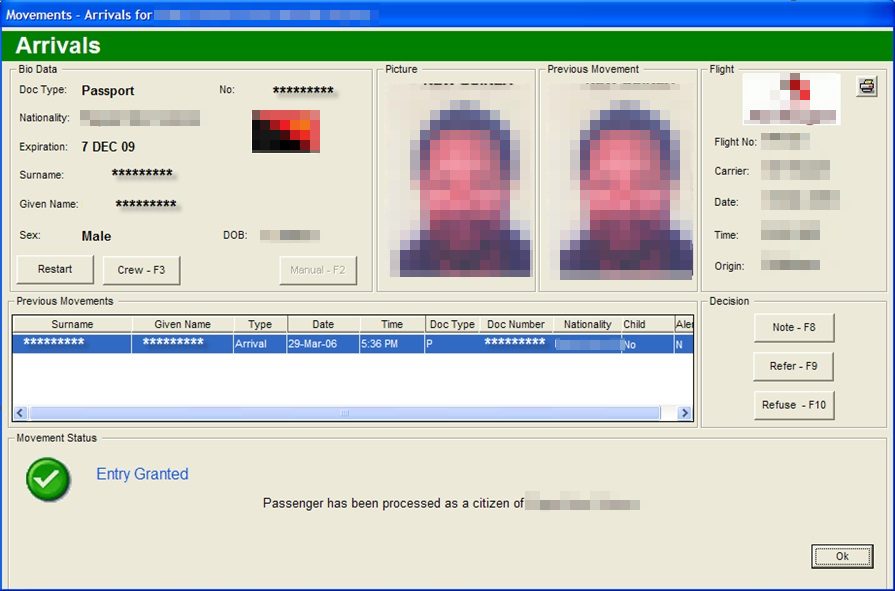 ---
The MERIT BMS IMMIGRATION POLICY ENGINE manages the confidence level associated with the movement of passengers and can be tailored and aligned with each country's specific immigration legislation and policies. On processing an arrival or departure, Immigration Policy confidence levels are then applied (at time) for each passenger movement.
Confidence levels include alert and watch list processing, overstayer management, and reconciliation against Advanced Passenger Information from airlines, managing passengers from high risk countries, visas and permit verification and issuance, APEC, CREW, and transitory visitor policies.
Passenger movement management is one of the primary functions of any border management solution.